Volunteers are the heart and soul of any organisation.
Shrewsbury Civic Society is now moving forward and so will need even more!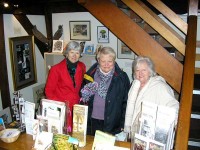 The regulars – who have 'manned' the kiosk, front desk and visitor information area – now need more bodies to help fill the roster.  The day is split into two 3 hours shifts, and if you can come on a regular basis [or even occasional] then we would love to hear from you.  Duties include welcoming and chatting with visitors, providing local knowledge and selling postcards, booklets, etc.  The artists who are exhibiting in the galleries provide their own stewards.
.
.
.
Other projects and tasks  that would suit volunteers  include a spot of DIY to keep the interior looking good, transferring documents and 2.5″ slides into digital format, some local studies research, updating our various information sheets and guides – well, anything that suits you!
One major task for the next year will be the sifting of  archive files – and there are quite a few.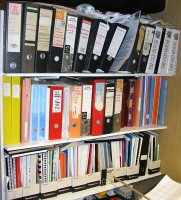 If you would like to join in, please contact us via the email info@shrewsburycivicsociety.co.uk
We look forward to welcoming you.