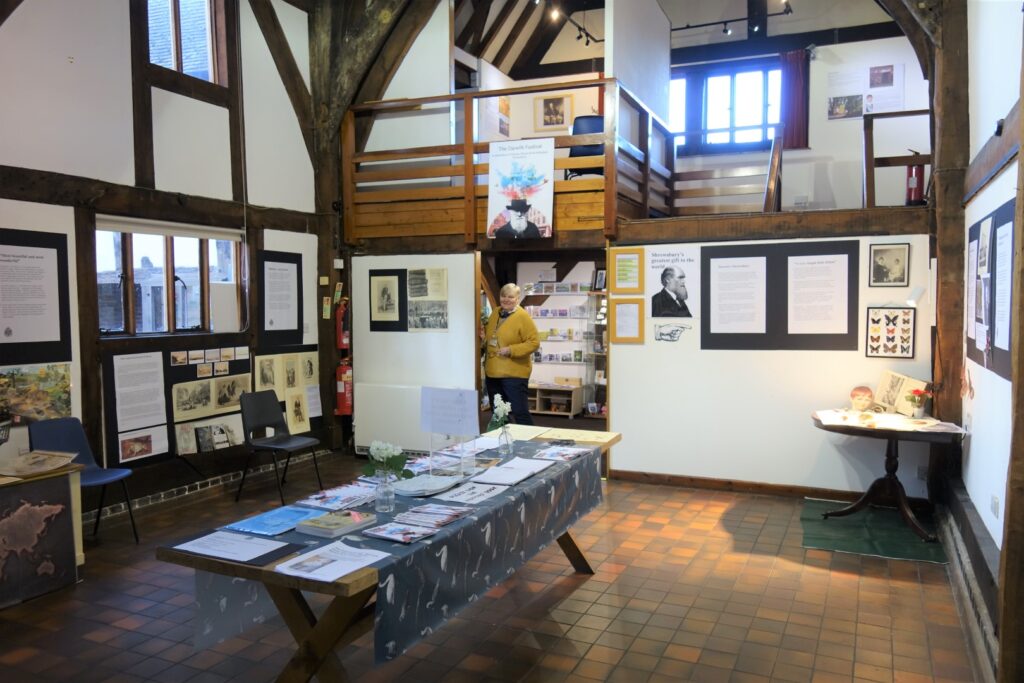 The Bear Steps Gallery is situated in a 14th century restored building at the centre of medieval Shrewsbury. It is a wonderful location for both budding and professional artists to display their work.
For visitors, it is a haven of calm off the main shopping streets and it provides the opportunity to view a wide variety of exhibitions which change every fortnight. For tourists, there is also a range of local information and maps available – and often a knowledgeable Civic Society volunteer behind the counter to chat about the town and its wonderful features. We look forward to welcoming you!
CHARGES
We have 3 galleries for hire: The Main Hall (£150), the Balcony (£90) and the Link Room (£50). Artists may hire all or any combination of these. All prices are for a fortnightly slot. There is also a 25% commission to pay on all sales.
To book the Gallery, contact Dave Lupine on 01743 442361 or 07944 202962 or 01743 344994, or at info@shrewsburycivicsociety.co.uk
Facebook – https://www.facebook.com/BearStepsArtGallery
Please note that the art gallery is not affiliated to the café at Bear Steps.